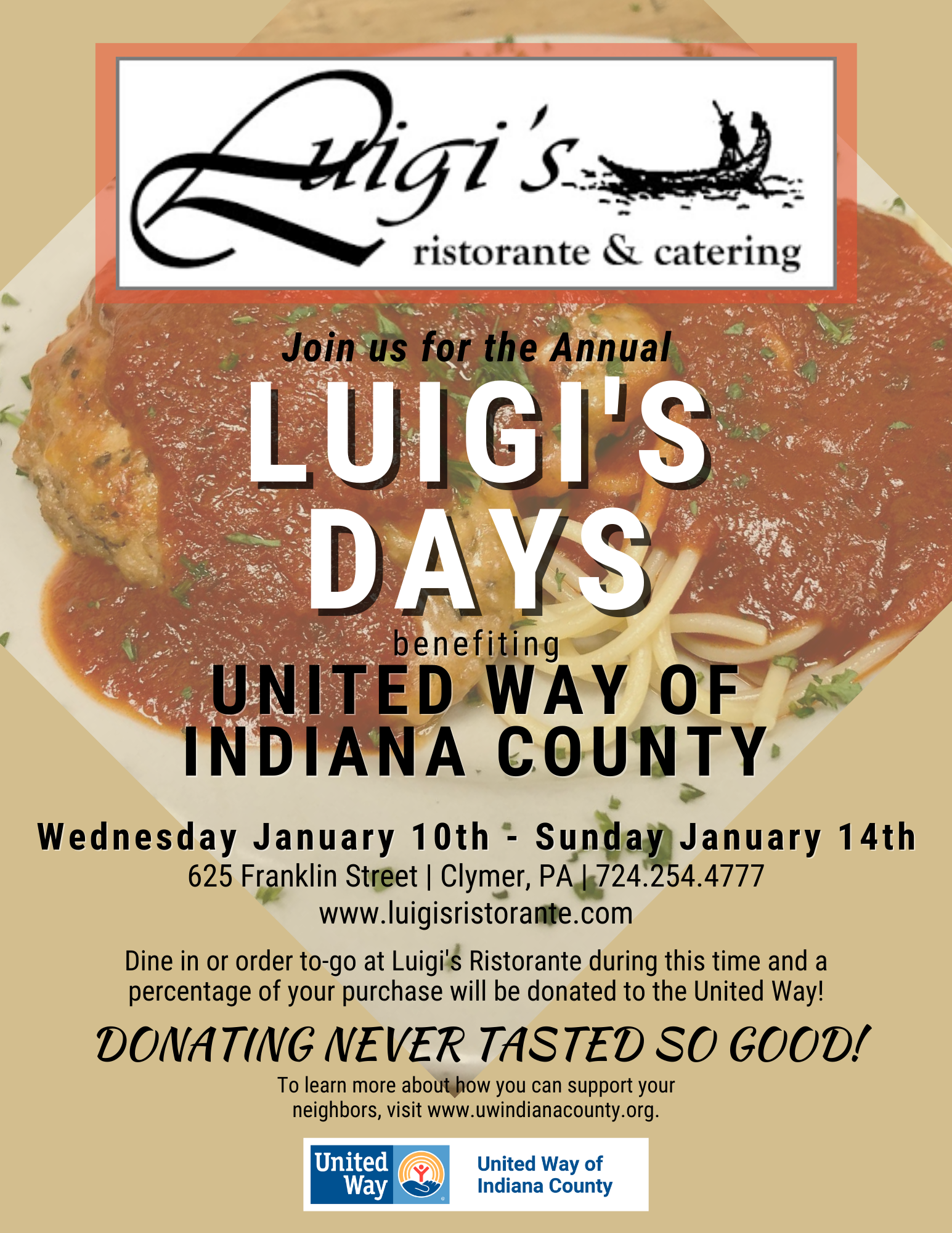 Donating never tasted so good!
Luigi's is supporting their community! Come enjoy some delicious family recipes at their restaurant in Clymer, so that you too can give back!
Dine-in or order take-out and a percentage will be donated to the United Way! Support a local family business while you also help build bridges to brighter futures!