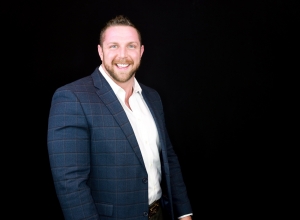 CEO of Government and Civil Employee Services
CEO of Government and Civil Employee Services
As CEO of GCES, Clinton Smith is the company's fearless co-leader with an award-winning background in customer service. Owing to his extensive experience in hospitality and technology, a client-first approach remains at the center of all of his decision-making.
He is dedicated to community involvement and outreach. He currently serves on the board of directors of the Alice Paul House, and has been on the boards of the Indiana Chamber of Commerce and the United Way of Indiana County, including as United Way campaign chairman in 2019. 
Though his spare time is limited, Clint is a firm believer that you either make the time for what's important or get used to making excuses for missing out on life. At the top of his list is his family — including his six dogs, who reap the rewards of his culinary skills, which you can see on display on the GCES Facebook page. Gifted with a high level of energy, Clint focuses that abundant energy on daily workouts that keep his body and mind in peak condition in order to perform at the high level that he is accustomed to.