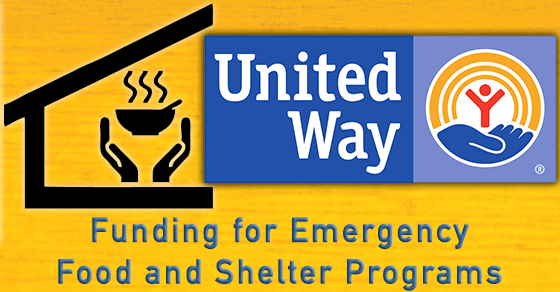 APPLICATIONS OPEN
United Way of Indiana County has been awarded $42,923 in federal funds from the Emergency Food and Shelter National Board Program and an additional $61,196 has been awarded under the Coronavirus Aid, Relief, and Economic Security (CARES) Act to respond to the COVID-19 impact on communities.  These funds are administered through the Department of Homeland Security.  Local non-profit, faith-based and governmental organizations who provide food, shelter, and supportive services are invited to apply for federal funding for emergency food and shelter programs.  This funding provides opportunities to supplement and expand the work of local social service agencies in the areas of food, shelter, rent/mortgage, and utility assistance. 
For a list of eligible services and expenditures, as well as, overview and guidance information please click here:
Public or private voluntary organizations interested in applying for funding for one or both funds need to submit completed applications with required requested documents via mail or drop off to: United Way of Indiana County, 655 Church Street, Suite 114, Indiana, PA 15701.
The deadline for application submission is 11:00am, Tuesday, May 26, 2020.
---