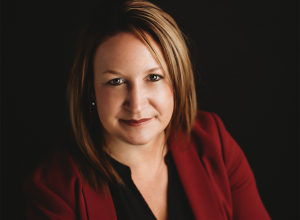 First Commonwealth Bank
Senior Vice President of Marketing & Communications at First Commonwealth Bank
Kris has enjoyed managing people and projects for more than 20 years in areas like news media, healthcare and financial services.
Two years in the newspaper industry taught her that every word matters, brevity is best and good grammar does count. Communication is key. To everything. And with everyone.
Twelve years in healthcare marketing taught her how critical the B2B audience is, how to mesh internal and external sales teams, how to manage multiple brands under one corporate label, and perhaps most importantly, the value of a good team.
Eight years in bank marketing has showed her how to overcome the challenge of promoting a commodity, the value of building a strong local brand, the relevance of your current customers on growth and how to evolve a traditional industry into a digital world.
Fifteen years as a mom has taught her that two little people can make everything else not matter at the end of a long day.
Kris believes in ridiculously good work ethic, not doing things how they've always been done, laughing at work every day, treating others as she wants to be treated and loving what she does or finding something else to do.
She is most excited by a new challenge, a blank slate, a powerful message and a really good idea.
Visit Kris' LinkedIn Profile Here