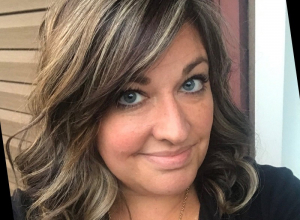 Marion Center Bank
AVP/Marketing Manager and Retail Sales Coach at Marion Center Bank
Katie Rescenete has been employed at Marion Center Bank as their AVP/Marketing Manager and Retail Sales Coach for nine years.  In her role, Rescenete is responsible for managing all aspects to support the Bank's marketing and outside sales functions.  Her coaching role allows her to work with the front line staff to help develop their knowledge of the bank's products/services in order to better serve our customers. Rescenete also leads a Growth and Change committee at the bank, consisting of front line representation, this committee is responsible for evaluating the bank's products and services in an effort to increase competitiveness and help gain market share.  The ultimate goal of this committee is to bring Growth and Change to MCB through new or redesigned products and services.
Rescenete is a proud member of Quota of Indiana County, and enjoys giving back to her community by volunteering her time helping with various community events. 
Rescenete is a graduate of Indiana University of PA.  She is married to Michael Rescenete and they live in Indiana with their two boys, Landon and Logan.
Visit Katie's LinkedIn Profile Here