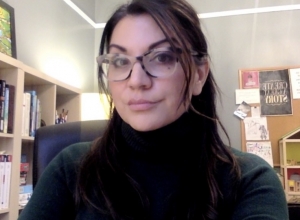 Jennifer Van Wieran, LPC
Licensed Professional Counselor
Jennifer Van Wieren is a Licensed Professional Counselor (LPC) who started her own therapy practice in Indiana County in 2018.  She provides outpatient therapy for a wide scope of presenting problems and diagnoses but has a specialty in trauma-informed therapy with a certification in TF-CBT therapy with children (Trauma Focused Cognitive Behavioral Therapy). She is EMDR trained and close to achieving EMDR certification.
She received her BA in Psychology in 1994 from Calvin College in Michigan, and her MA in Counseling from the University of Iowa in 1996. She also attended the Indiana University of Pennsylvania for post-grad classes toward her licensure, which she achieved in 2016.
A few years after graduate school, Jennifer was a stay-at-home mom for 11 years to her four children, Arie, Benjamin, Ana, and Asher. Ana is adopted from Guatemala. However, after the loss of her third son, Tobie, she became involved in working as the clinician for VNA's Hopeful Hearts program for grieving children and their families. This placed her back on the path toward becoming a licensed therapist in 2009.
Though Jennifer enjoys working one-on-one with her clients, she finds an increasing desire to help those who are suffering in more of a macro level in the community. Therefore, she is excited to be a part of the United Way and is also on the United Way's Risk and Prevention workgroup. She currently serves on the Evergreen After School program's board of directors, as well.
Jennifer enjoys spending time with her family, gardening, knitting, and running.